Restore Damaged Teeth with Dental Crowns in Red Deer
If you have a decayed tooth, a simple filling won't always solve the problem; you may need a dental crown. At Clearview Market Dental Care, we can fit your teeth with these coverings so you don't experience further damage. As with any procedure, our staff will keep you comfortable as we apply your dental crowns in Red Deer.
When Do You Need a Dental Crown?
Dental crowns are tooth-shaped caps that a dentist will place over:
Weak or decayed teeth in danger of breaking
Cracked or broken teeth
Worn-down teeth
Teeth in need of a large filling
Discoloured or unattractive teeth
We also use crowns to hold dental bridges in place or to cover dental implants. Unlike fillings, which fill in a small portion of the tooth, a dental crown will completely cover the area at and above the gum line.
What Is the Process?
At Clearview Market Dental Care, we want our patients to understand the techniques we use on their teeth and the benefits that follow. Read about this process, and talk to our team if you have further questions.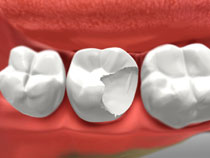 First, we will prepare the damaged tooth. Depending on the amount of damage and type of crown, we may file down the tooth. We will make an impression of the tooth so the crown will fit well.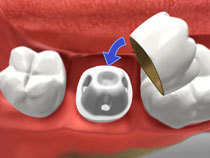 Next, we set the crown over your prepared tooth and permanently cement it in place.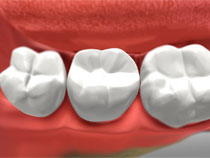 You can select a crown made from porcelain/ceramic, gold alloy, or a combination of both materials. Either way, you will have a beautiful, restored tooth that doesn't affect your natural bite or smile.
Trust Clearview Market Dental Care with Your Treatment
Let us fix your dental damage today. Call our office at 403-346-7878 or use our online form to schedule an appointment about dental crowns in Red Deer.